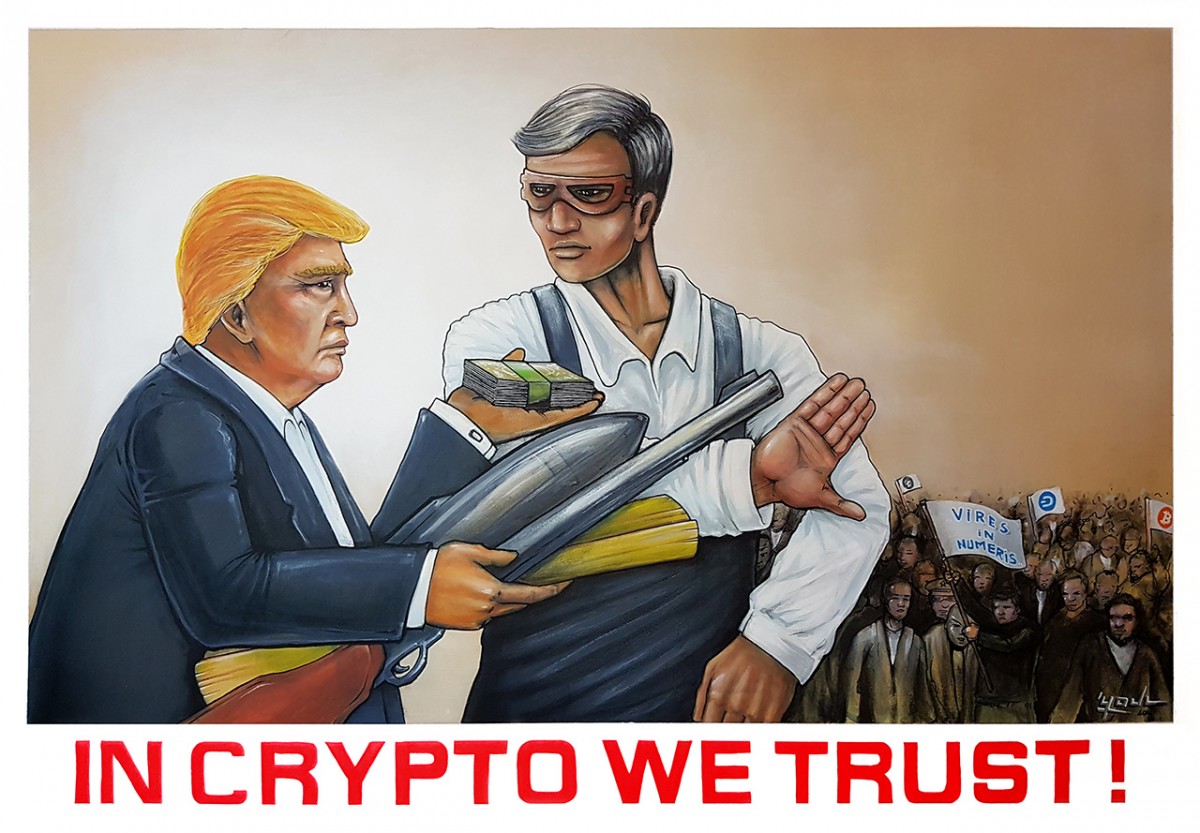 Acrylic on canvas 120x80cm
I started this in july as a commission about crypto currencies for a collection specialised in realism socialism.
During the american primary i decided to put trump in the left place (see original via the link below), he is now president…
Buy a limited signed print or download a high resolution image for A3 Print of this big crypto canvas.
Bitcoin accepted !
read more and see all the steps and refs here
I'm open for commissions, contact me !